Travel to the 5th ICEHTMC Congress
Indira Gandhi International Airport (Delhi)
Indira Gandhi International Airport is the largest airport in India with both domestic and international flights. International airlines such as Air France and Turkish Airlines have flights to Delhi on a regular basis.

Chhatrapati Shivaji Maharaj International Airport (Mumbai)
Chhatrapati Shivaji Maharaj International Airport, also known as Mumbai Airport, is the second busiest airport in India with many international connections including Paris, London, Istanbul, and Addis Ababa.

Kempegowda International Airport (Bangalore)
Kempegowda International Airport is the 3rd busiest airport after Delhi and Mumbai and includes both domestic and international terminals. Most of the major international airlines have flights to Bangalore.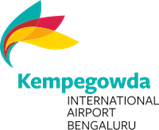 For the 3 major international airports [
Indira Gandhi International Airport (Delhi), Chhatrapati Shivaji Maharaj International Airport (Mumbai) and Kempegowda International Airport (Bangalore)]
, you may consider booking flights with these relevant
airlines
:
Air India
Air France
Air Canada (Seasonal)
British Airways
Ethiopian Airlines
Qatar Airways
Lufthansa
Turkish Airlines
Visakhapatnam International Airport
Visakhapatnam International Airport has connections with the major airports in India including Delhi and Mumbai but has only recently started establishing an international presence. See below the relevant airlines and destinations:


How to get to Visakhapatnam from Mumbai, Bangalore, and Delhi:
Including all the international connections, all the major airports are hubs of many of the domestic airlines that operate in India. It is possible to easily book direct flights to Visakhapatnam which are approximately 2hrs 5min via Air India, IndiGo, or Akasa Air. Across a variety of airlines, there are available domestic flights every 1-2 hours.
RECOMMENDED
It may be preferable in order to reduce cost and complication to book international round-trip tickets to Mumbai, Delhi, or Bangalore from your designated location prior to booking the domestic round-trip tickets to Visakhapatnam "Visag" Airport (where the congress will be held).