Join our worldwide Clinical Engineering community by becoming a member!
Associations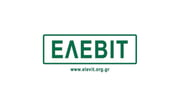 Hellenic Society of Biomedical Technology
GREECE
The Hellenic Society of Biomedical Technology (ELEVIT) is a scientific association, which aims to general promotion of technological applications in biomedical sciences. More specifically, it aims to strengthen research and promote education in the field of Biomedical Technology.
Visit Website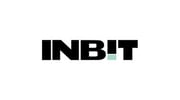 INBIT - Institute of Biomedical Technology
GREECE
INBIT is a non-profit organization that constitutes an initiative for the advancement of the applied field of Biomedical Technology. INBIT aims to effectively promote the areas of Biomedical Technology Management, Assessment, Safety, and Quality in the health care sector.
Visit Website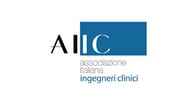 AIIC - Ássociazione Italiana Ingegneri Clinici
ITALY
The Italian Association of Clinical Engineers, founded in Milan in 1993, has the institutional purpose of protecting the figure of the Clinical Engineer by contributing to the dissemination of Clinical Engineering Services within healthcare companies as a governing element of Biomedical Technologies.
Visit Website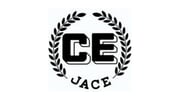 JACE - Japan Association for Clinical Engineers
JAPAN
JACE is a non-profit organization and the member is above 21,000. It aims to contribute to the advancement of Japanese citizens' quality of life by raising the professional ethics of clinical engineers, improvement of professional knowledge and their qualities, and refining the reliability of medical care and welfare supported by equipment such as life support equipment.
Visit Website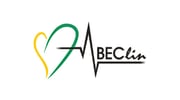 ABECLIN - Brazilian Association of Clinical Engineering
BRAZIL
In April 2002 a group of Clinical Engineers started meeting once a week at the Hospital do Coração where they started activities with the sole objective of creating the Brazilian Association of Clinical Engineering. For a period there was an interruption of work, but in March 2003 the activities of the work group were resumed, culminating with the foundation of the Brazilian Association of Clinical Engineering on October 16, 2003.
Visit Website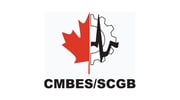 CMBES - Canadian Medical and Biological Engineering
CANADA
The Canadian Medical and Biological Engineering Society is Canada's principal society for engineering in medicine and biology. It is a member of Engineering Institute of Canada (EIC) and affiliated with the International Federation for Medical and Biological Engineering (IFMBE).
Visit Website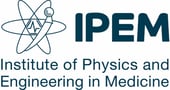 IPEM - Institute for Physics and Engineering in Medicine
UNITED KINGDOM
IPEM is the professional organisation for physicists, engineers and technologists working in medicine and biology. Our aim is to advance physics and engineering applied to medicine and biology for the public good. We are a charity with over 4000 members from healthcare, academia and industry.
Visit Website

BEAI - Biomedical / Clinical Engineering Association of Ireland
IRELAND
BEAI aims to promote and encourage the professional development of Biomedical Engineering personnel through training and restructuring; to advance the science, technology, ethics, and art of Biomedical Engineering; to facilitate co-operation and understanding among Biomedical/Clinical Engineering personnel and other healthcare professionals.
Visit Website

CEASA - The Clinical Engineering Association of South Africa
SOUTH AFRICA
CEASA is a voluntary association of Clinical Engineering practitioners. Our members practice at all levels within both state and private sector healthcare delivery systems in South Africa, also in the allied medical devices supply and support industry.
Visit Website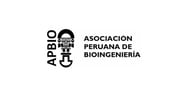 APBIO - Peruvian Association for Bioengineering
PERU
The Peruvian Association for Bioengineering APBIO, founded on July 4, 2011, has the purpose of promoting the development, research, and dissemination of biomedical engineering and its specialties, in particular, clinical engineering and healthcare technology management aimed at recovering and modernizing the health system and related companies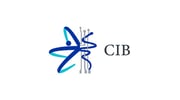 CIB Mexican College for Biomedical Engineering
MEXICO
CIB is formed by professionals in Biomedical Engineering and its affiliated disciplines, with the purpose of contributing toward unification and offering a sense of belonging among its members. CIB seeks to work for benefit of national health and to promote beneficial actions within its community.
Visit Website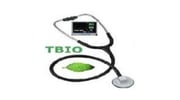 TBIO - Tanzania Bio-Electronics Information Organization
TANZANIA
TBIO was formed as another player among many trying to bridge the gap in the health care system in the country. A thorough observation through situational analysis of the health care system culminated in the need to establish a parallel organization that will support the efforts of the government towards the provision of quality health services.
Visit Website

TNBMEA - Tamilnadu Biomedical Engineers Association
INDIA
Founded in 2014, Tamilnadu Biomedical Engineers Association (TNBMEA) is a not-for-profit organization committed to advocate, promote and enhance the profession of Biomedical Engineering/ Clinical Engineering/ Healthcare Technology Management within the government health delivery institutions in the state of Tamilnadu. The members of the association are Biomedical Engineers working in the government health delivery institutions in the state of Tamilnadu.
Visit Website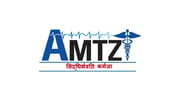 AMTZ - Andhra Pradesh MedTech Zone Limited
INDIA
Medical technology park with Common Manufacturing Facilities & Common Scientific Facilities that include specialized laboratories, warehousing, and testing centers such as the Center for Electromagnetic compatibility and safety testing, Center for Biomaterial Testing, Center for 3-D printing, Centers for Lasers, MRI Magnets, Gamma Irradiation, Molds, and many other industrial service centers.
Visit Website

Verlab Research Institute for biomedical engineering, medical devices and AI
BOSNIA & HERZEGOVINA
Verlab Institute is a structured institution in the capacity of a legal entity. The Institute is founded around Verlab Ltd.. company. It's main goal is to generate, apply, and disseminate research findings through a global ecosystem of forward-looking stakeholders and build capacity by empowering the next generation of technology-enabled professionals.
Visit Website

AFIB - French Association of Clinical Engineering
FRANCE
AFIB strives to raise awareness of the importance of integrating innovations into patient care and also promotes the training of biomedical engineers and the development of the profession. The aim of the association is to encourage reflection, action, and training on clinical and/or biomedical engineering issues at all levels. In particular, it maintains a permanent technological watch at the national and international levels to anticipate all developments in medical devices.Visit Website

SEEIC - Spanish Society of Electromedicine and Clinical Engineering
SPAIN
SEEIC aims to promote the role of Clinical Engineer (CE) in the health sector by regularizing and normalizing career plans, and university and professional training. Also to achieve professional/legal recognition by establishing relations with national stakeholders and to improve the quality and specialization of our members training through congress, specific training, web events and talks, quality guidelines, and collaborative training with the industry and partner organizations international (CE) and other associations.
Visit Website

FLWH - Foundation for Living, Wellness, and Health
USA
The Foundation's role is identifying, organizing, and providing unbiased and well-respected information from credible scientific and medical resources so that senior citizens, persons with disabilities, and their caregivers can access such information reliably in English or Spanish when they need it. In addition, the Foundation will identify, catalog, and make available local resources that can be found in individual cities, such as Meals on Wheels, Public Health Clinics, and Private and Religious Support Groups.
Visit Website
Individuals from countries without an Association Member at GCEA
Pedro Galván (Paraguay) 🇵🇾
Mohamed M. Omer (Sudan) 🇸🇩
Victor Makwinja (Malawi) 🇲🇼
Christopher Nowak (USA) 🇺🇸
Freddy Matamoros Espinoza (Ecuador)
Fred Walter Hosea (Ecuador) EC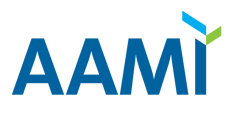 Association for the Advancement of Medical Instrumentation
USA
Global Clinical Engineering Alliance (GCEA) and the Association for the Advancement of Medical Instrumentation (AAMI) cooperated in the international Clinical Engineering field since the hosting of the 4th International Clinical Engineering and Health Technology Management Congress in October 2021. During the preparations for the 2022 Global CE Day celebrations, the two organizations express their intention to forge closer collaboration and signed the following Press Release: click here to read.
Visit Website

International HealthTechScan
Europe
A Scientific Association and a collaborative network of members for the exchange of information on new, emerging, and obsolete stages of health technologies including drugs, devices, diagnostics, procedures, programs, and settings.
The long-term aim of EuroScan is to establish a framework to share skills, knowledge and experience on horizon scanning of emerging, new, and obsolete health technologies.
Visit Website