0
Founders Council Members
0
International Recognition Awarded
⚠ Our organization is committed to the mitigation of the COVID-19 Pandemic through Clinical Engineering efforts. For more information, click here.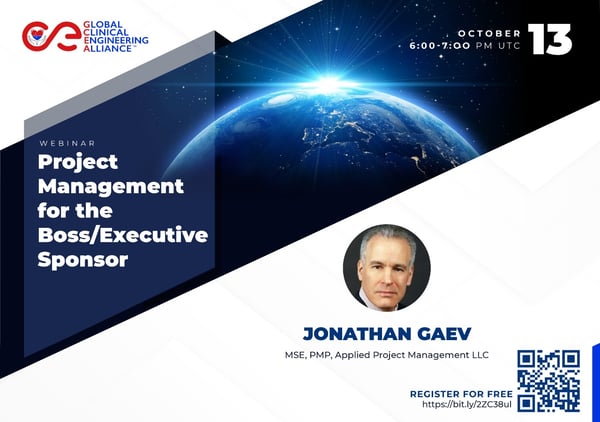 Join Jonathan Gaev in an interactive webinar on how Project Management can help you as a Project Executive Sponsor in your next Health Technology Project! When: October 13th, 2021 | Time: 6 pm UTC
Global Clinical Engineering Alliance (GCEA)
We're an international independent & professional organization that seeks to represent all Clinical Engineering Professionals in global scenarios.
For Clinical Engineering (CE) Professionals to be recognized for their unique contribution to healthcare delivery.
To combine strength and leverage for change, engaging national society leaders to address healthcare challenges, and provide networking across societies.
To improve harmonization and promotion of international CE education.
To provide a platform to discuss & address challenging healthcare issues.
To contribute to the definition of laws and regulations worldwide in the field of medical technology.
To encourage CE practices and processes.
Resources
Events, materials, and recognitions in the Clinical Engineering field.