0
Founders Council Members
0
International Recognition Awarded
⚠ Our organization is committed to the mitigation of the COVID-19 Pandemic through Clinical Engineering efforts. For more information, click here.

GCEA and IFMBE CED are conducting a survey that aims to identify cloud connectivity preferences for surgical robotics systems, especially with regard to privacy and cybersecurity. If you are from one of these countries: Canada, India, UK, Australia, New Zealand, Japan, or Israel, by answering this survey within 5 days, you earn a chance to win one of three USD $100 Gift Cards, so don't miss out!
Did you miss any of our Webinars?
Don't worry, you can enjoy the recordings for free on our brand new GCEA Webinars Page!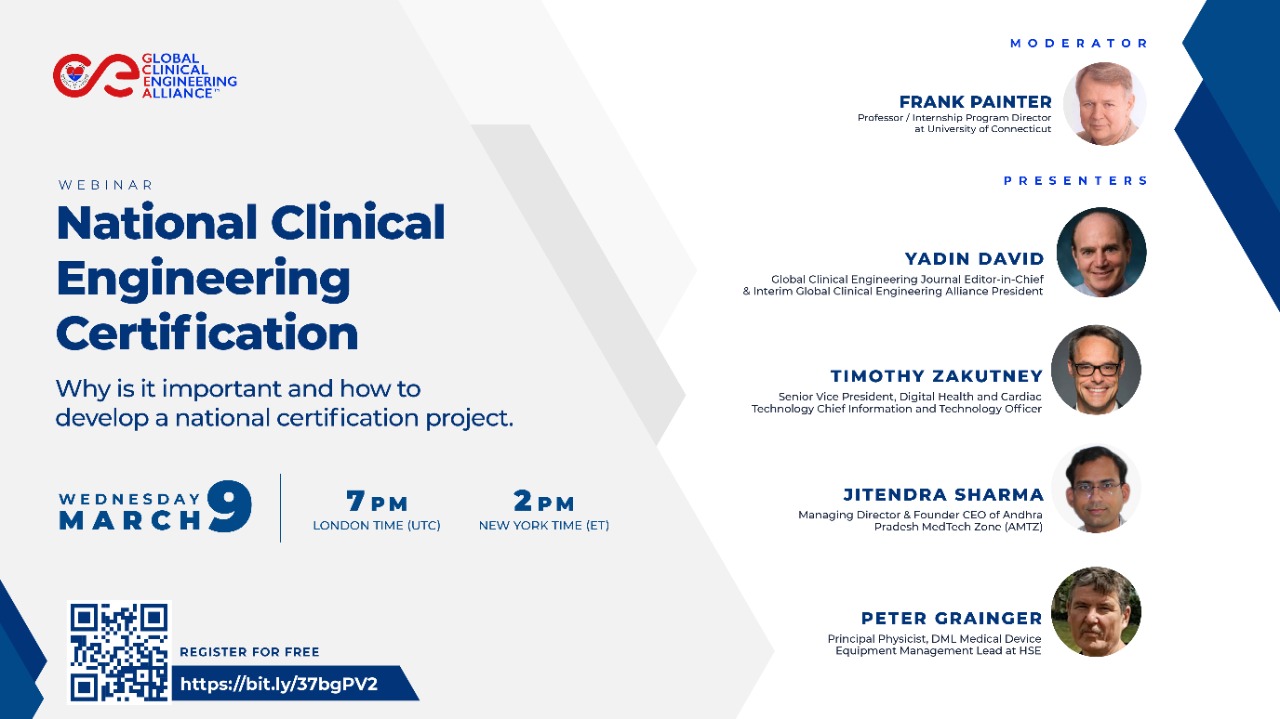 Global Clinical Engineering Alliance (GCEA)
We're an international independent & professional organization that seeks to represent all Clinical Engineering Professionals in global scenarios.

For Clinical Engineering (CE) Professionals to be recognized for their unique contribution to healthcare delivery.
To combine strength and leverage for change, engaging national society leaders to address healthcare challenges, and provide networking across societies.
To improve harmonization and promotion of international CE education.
To provide a platform to discuss & address challenging healthcare issues.
To contribute to the definition of laws and regulations worldwide in the field of medical technology.
To encourage CE practices and processes.
Resources
Events, materials, and recognitions in the Clinical Engineering field.