Clinical Engineering Talk Series
Resources for the CE Professionals, public, and students!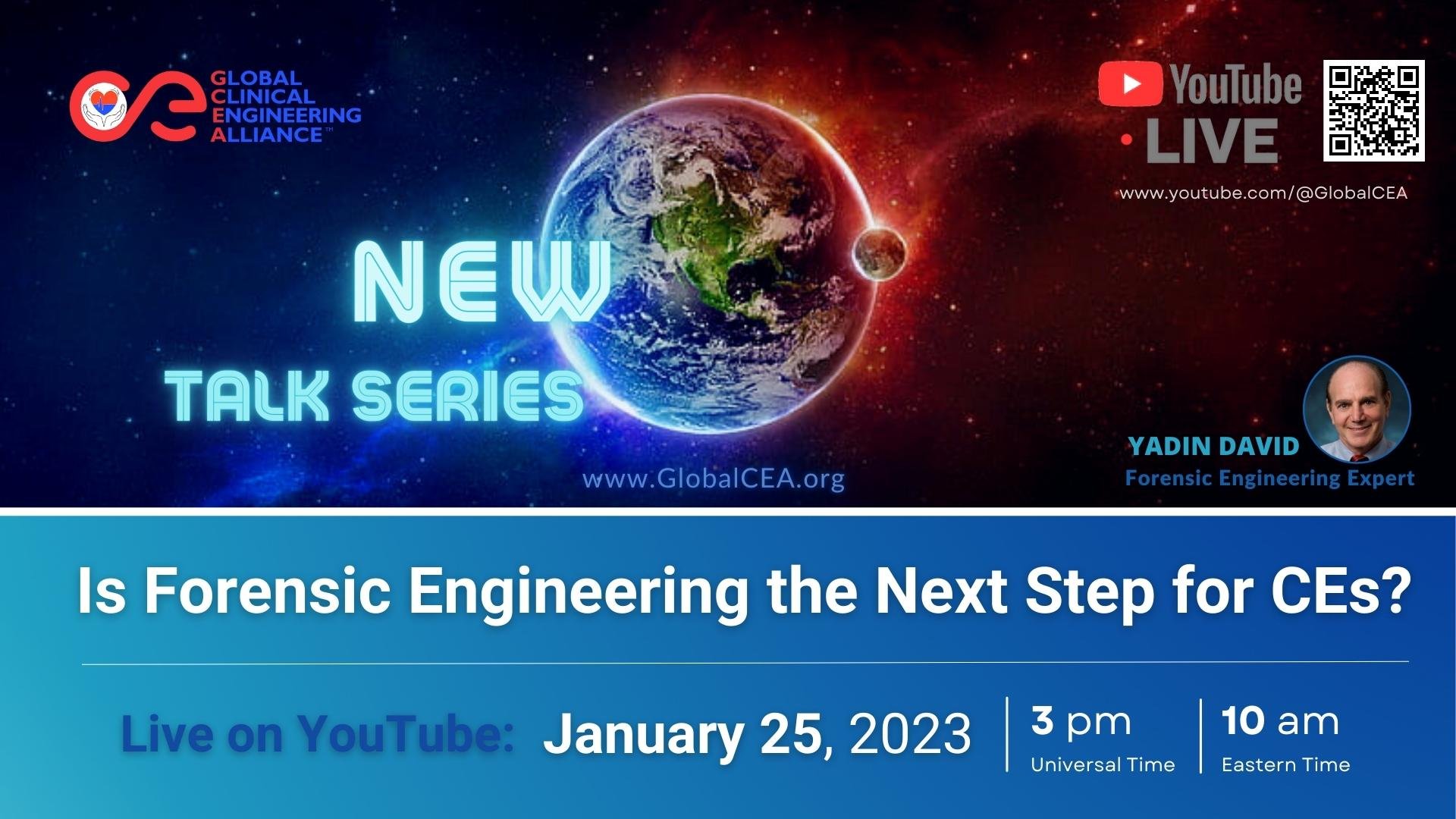 1st GCEA TALK - JAN 25, 2023
Is Forensic Engineering the Next Step for CEs?
Presented by: Yadin David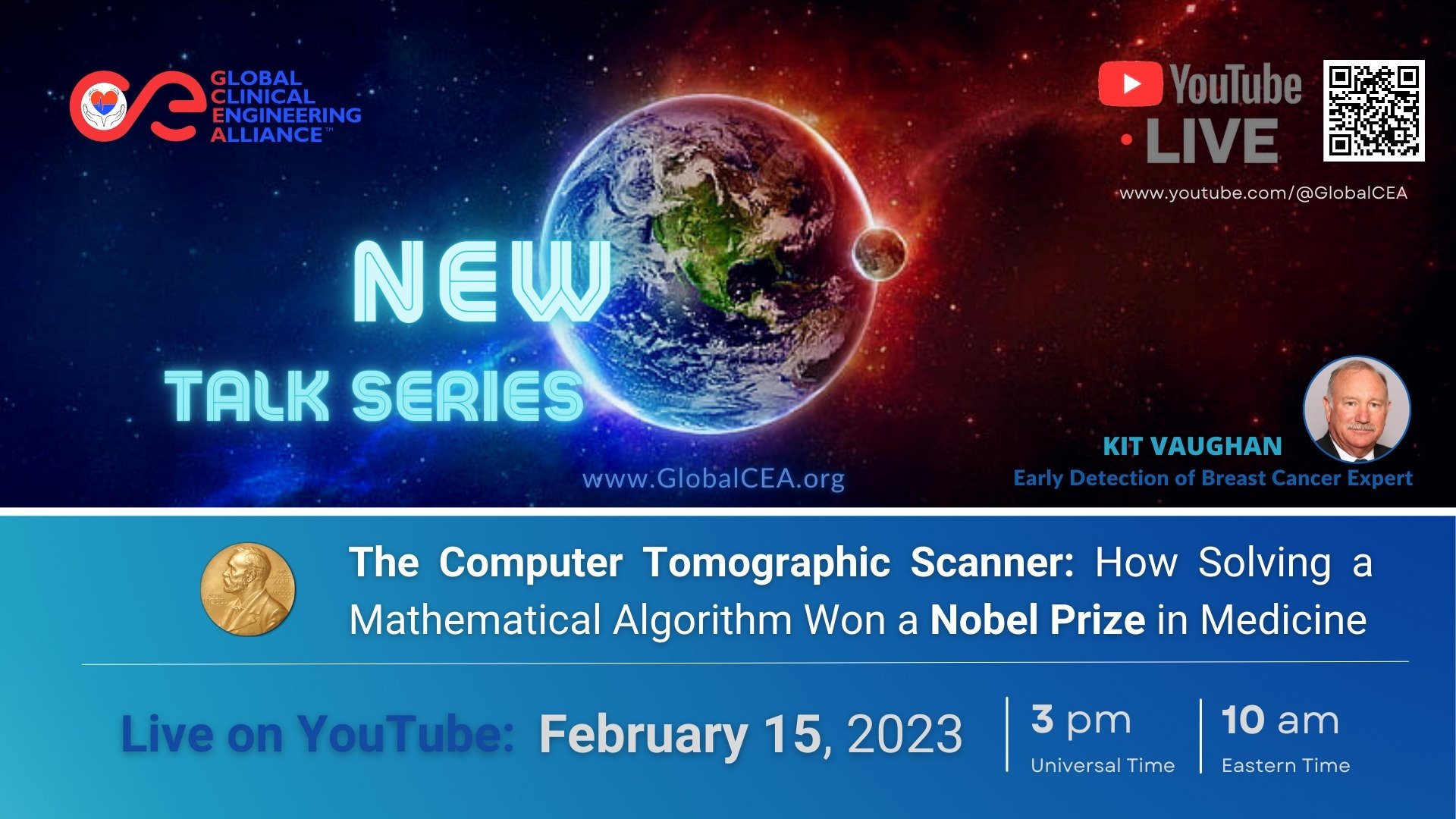 2nd GCEA TALK - FEB 15, 2023
The CT Scanner: How Solving a Mathematical Algorithm Won a Nobel Prize in Medicine
Presented by: Kit Vaughan
* All the material posted here are the property of GCEA and available for non-commercial use. When used for educational purposes proper credit to GCEA should be included.